Los Angeles Historic Restoration Company Preservation Arts, Heritage Square Museum and New Directions, Inc, Join Forces to Educate, Train and Aid LA's Homeless Veterans
LA's Heritage Square Museum leads partnership of new Veterans Preservation Corps and opens doors of opportunity for homeless veterans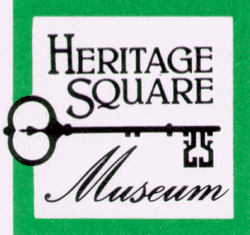 Los Angeles, CA (PRWEB) May 26, 2011
On June 17th, 2011 a very unique Color Guard of veterans will help mark a special day of celebration for Los Angeles' new Veterans Preservation Corps. Hosting a graduation ceremony at 12:30 pm at Heritage Square Museum, the program organizers will honor their first six veterans to triumph over difficult circumstances (such as homelessness and PTSD), and complete the Corps 12 week niche pilot course in historic building restoration and preservation. Event graduates of the pilot program, known as Preservation through Practice offered by Heritage Square, will be honored by the Corps partners, New Directions, Inc., Preservation Arts, and Heritage Square Museum.
Initially funded by the US Department of Labor, Heritage Square Museum's program Preservation through Practice, recruits, teaches and trains craftsman and construction novices, through hands-on preservation courses, to actively restore Los Angeles' historic buildings. Combining forces with LA's historic restoration company Preservation Arts and LA based New Directions, Inc. treatment center and transitional housing program for homeless vets, the museum has expanded the program to include veterans, leading to a partnership known as the Veterans Preservation Corps.
Offering additional program support, the LA based national campaign Harvesting Happiness for Heroes will be on hand weekly to help reconstruct personal happiness, through positive psychology coaching techniques created by the HH4Heroes Organization for PTSD therapy. HH4Heroes will enhance the lives of participating vets, as they rebuild their place among working society. Each partner brings a niche value to the Corps' new program, offering post combat stress and homeless veterans alike an opportunity for work-force re-entry.
According to the Department of Veterans Affairs, PTSD affects approximately 12-25% of returning troops from Iraq and Afghanistan alone. Los Angeles currently has 11% of the nation's total homeless veteran population. The Veterans Preservation Corps offers Los Angeles veterans aid with homelessness and PTSD management in four key areas: Transitional veteran housing and treatment, education, applicable 12 week on site job training, and therapy through personal life coaching.
"This is an outstanding opportunity for homeless veterans of all service backgrounds in Los Angeles, not only to preserve the historic buildings of our nation, but to preserve their own personal contribution to our nation's history with renewed pride." Says Preservation Arts Founder, Charles Kibby. "I speak on behalf of all the Veterans Preservation Corps Board of Directors, when I say that we are so proud of these six graduates and we look forward to seeing the next class of participants successfully complete our program!" Flying colors will be presented by the Veteran Color Guard of New Directions, Inc. as the New Directions Choir (seen on America's Got Talent) accompanies the presentation in honor of the occasion. In attendance will be honored guests, invited attendees from the retired Armed Forces, Veterans Preservation Corps Directory Board members and supporters, and friends and family of the graduates.
Preservation Arts was founded by Charles Kibby, an accomplished restoration specialist who began his career in restoration in San Francisco. In 1999 he began CK Associates as a sole-proprietorship and actually executed the new company's first project (El Segundo High School) entirely on a solo basis. As demand rose for restoration services of historic buildings in CA, Restore Group Corp. dba Preservation Arts was born. The company currently employs 20 people on a steady basis and continues to execute preservation projects in the California historic built-environment.
Preservation Arts also recognizes the following California contributors:
Steve and Carolyn Lehne of K.C. Restoration, Culver City
Justin Jorgensen of Culver City Sherwin Williams,
Robert Jay Chattel, Chattel Architecture, Planning & Preservation, Inc, of Sherman Oaks
David Eaton Disable Veteran Business Enterprise of Ecologics
A Lead Abatement and OSHA Training Company of Anaheim
John Keefer Commercial Scaffold Inc of Gardena
Doug Skip with Roofs by Doug of Apple Valley
Since 1992, New Directions has provided comprehensive services to thousands of veterans in Los Angeles County. More than 600 men and women seek assistance from the agency each year. As many as 220 veterans can receive round-the-clock care at five different residential treatment centers, and scores more visit the Veteran Support Center co-located with Chrysalis in Pacoima. The agency is also developing a 147-unit supportive housing facility for homeless and disabled veterans. New Directions offers a wide array of services. These include substance abuse treatment, counseling, remedial education, job training and placement, as well as parenting and money management classes. Legal and tax assistance are available, as is an active aftercare program and resources for alumni.
Established in 1969, Heritage Square is an open air, living-history museum comprised of eight historic buildings and residences from several Los Angeles neighborhoods. The Museum's hand's on training, Preservation through Practice, received generous support from the US Department of Labor, the National Trust for Historic Preservation, the Ralph M. Parsons Foundation and the Weingart Foundation. In partnerships with Preservation Arts and New Directions, as well as support from donors and organizations such as Harvesting Happiness for Heroes, the program includes work on the museum's historic structures, and has seen positive results in training military veterans in the true art and skill of preservation.
About Harvesting Happiness for Heroes:
Harvesting Happiness for Heroes is a pending 501(c) (3) non-profit organization with national outreach, working with wounded warriors, their family members and caregivers in rebuilding personal happiness throughout PTSD therapy management. Harvesting Happiness for Heroes workshops and seminar series are open to public and private sectors. HH4heroes offers positive practice coaching to military outreach organizations to better and more consistently serve the military community and the public at large.
The Veterans Preservation Corps is seeking corporate support from national outlets interested in contributing to the program. Please contact Carrie Hill Public Relations for more information.